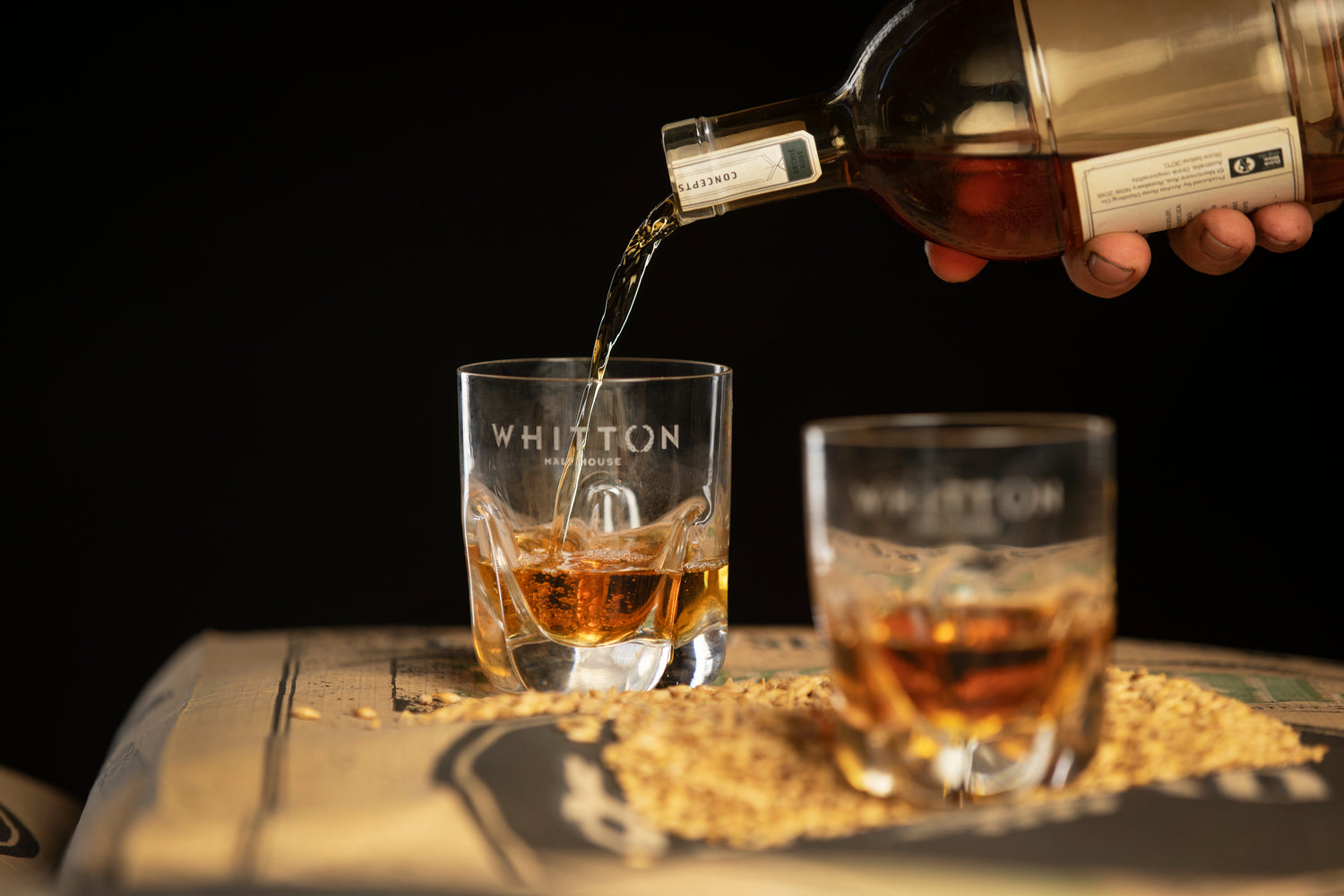 Guided Whisky Tasting:
If you are a lover of whisky, or simply curious to learn about this incredible spirit, join us for a guided whisky tasting.
The whisky production journey from farm to bottle is both informative and fun.  Learn about the locally sourced Schooner Barley through to the malting process just next door at Voyager Malt, and the distilling methods developed by award winning regional distilleries.  To finally be presented as amber gold in the bottles you can sample and buy in our Whisky Bar and Retail Store.
In a relaxed setting, you may enjoy a one-on-one or group whisky tasting experience with one of our knowledgeable staff. Learn about the grain, the history of where it is produced and the malting process, all whilst tasting and sampling the malts and
whiskies.
With five Australian whiskies on our tasting paddle, you will be sure to leave with an appreciation for grain, malt, and of course Australian whisky.
Our Whisky Bar is one of the most popular areas of our business and we therefore recommend you book ahead.
Tasting Times:
Monday to Sunday -
10:30, 11:00, 11:30, 2:15, 2:45, 3:15, 3:45, 4:15
Please use the calendar below to book our signature 30-minute Guided Whisky Tasting.  Allow 30 to 45 minutes based on the participant numbers.  If you are also planning to dine with us, select your Guided Whisky Tasting time to commence at least 45 minutes before your dining booking. Guided Whisky tastings are not conducted during busy lunch service from 12noon to 2:15pm. 
If you are unsure, please call our helpful administration team on 02 6955 2592 to make the booking for you. 
Alternatively, you can purchase a 'self-guided' whisky tasting paddle with accompanying notes at any time while dining with us. 
Cost $55pp ($10 off any takeaway whisky purchase)
Scroll down to check availability and book your Whisky Tasting Tour with us.
Food and Beverage options for everyone:
Café:

Serving house made pies, pastries, sandwiches, wraps, coffee and milkshakes - our café is open all day. Take away your order and sit on the grassed areas, explore the grounds and relax. The team are always creating delicious new dishes from sweet to savoury, so make us your next 'coffee catch up' destination.

Lunch or dinner:

The Whitton Malt House Head Chef, Rod Pieper and his team, use the finest local produce from the Riverina on all seasonal menus. Open for lunch 7 days a week (bookings essential in peak times) or dinner on Thursday, Friday and Saturday evenings. Experience our culinary delights for private dinners, events or a casual catch up with friends and family.

Weddings and events:

Create an event or wedding to remember at the Whitton Malt House, where our skilled team will help you tailor menus using local produce to suit your style and budget. We can help with all requirements from function venue, accommodation, food and beverage packages and more. Catering for initimate gatherings up to gala events for 300 guests.

Enquire now

Whisky Tastings:

If you are a lover of Whisky, or simply curious to learn about this incredible spirit, join us for a guided whisky tasting for $55 pp during your visit. This is one of the most popular activities at Whitton Malt House. All our whiskies are available for purchase either online or in our retail store.

Take an opportunity to sample our very own self labelled Whisky - Solera Volume I.