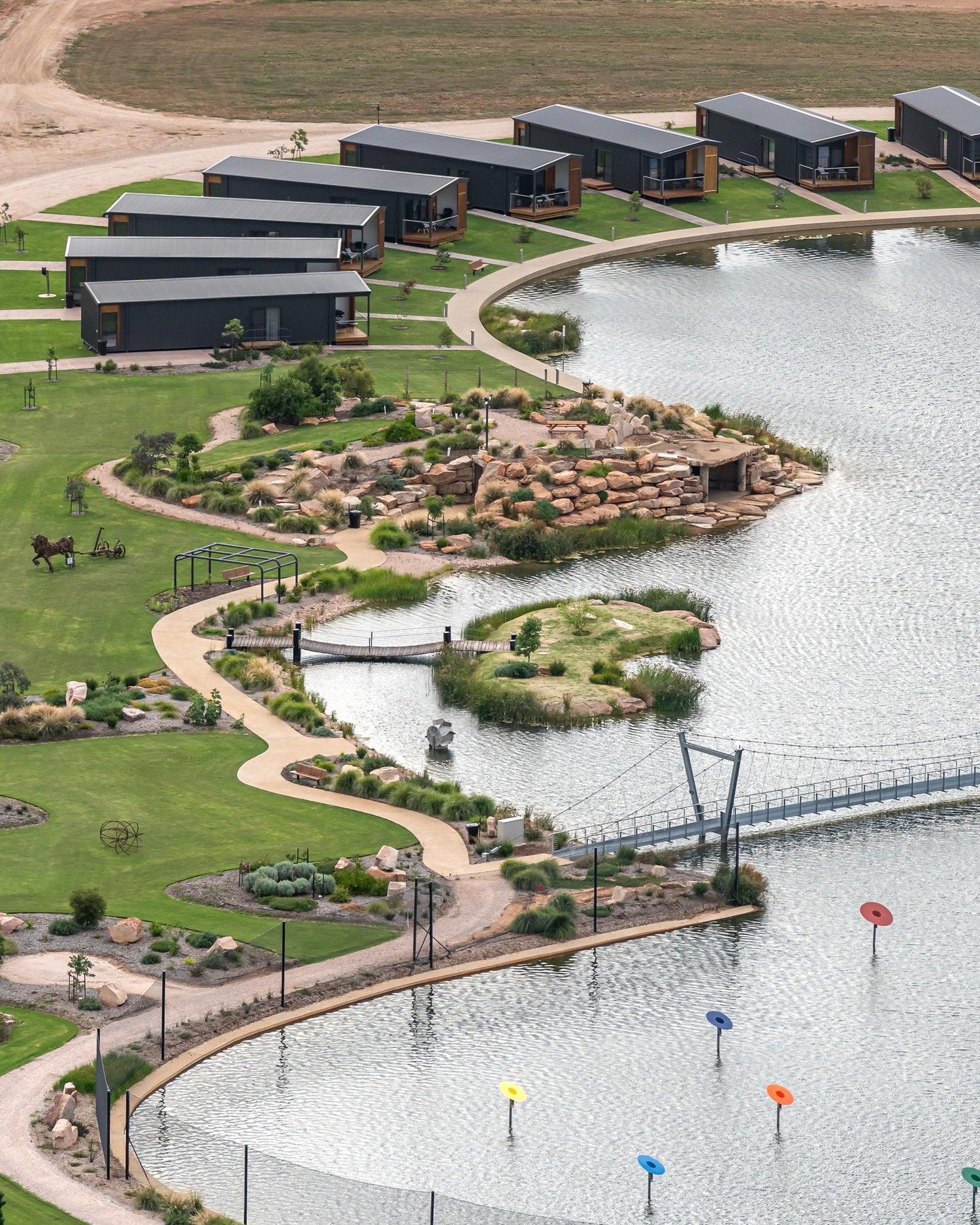 Our story:
2022:
The Whitton Malt House is welcoming visitors from all our Australia and going from strength to strength as a leader in the tourism industry for regional NSW. We invite you to go on a culinary adventure with us, taste craft beers, Gin or Whisky, book a 'staycation' or host an event. In 2022 we are celebrating local produce and the people who create it - and hope to welcome you soon as we embark on the next chapter of our journey.
2021:
Like everyone around the world, in 2021 we had many challenges and lockdowns but continued to operate as a tourism destination when we could. Our grounds continued to grow with trees establishing and more villas being added around lake. What an amazing 15 months we have had since it all began...
2011:
A vision became a reality when plans to set up a 'best practice 'cotton gin was established to provide the best cotton ginning services to growers in the Southern Valleys. Ten years later, hundreds of thousands of bales and happy growers have been part of the business that has gone on to be a leader in the industry. Today, Southern Cotton is proud partner of the Whitton Malt House and sits alongside the venue on the Whitton - Darlington Point Road.
2019:
In 2019, Southern Cotton and Voyager Craft Malt formed a partnership with a shared vision for the malt industry - to build a sustainable world-class, craft malting facility to supply artisan malt to elite whisky distillers, craft brewers and bakers.
Voyager Craft Malt produces small batch artisanal malts from locally grown and regionally sourced grains in NSW's Riverina. We specialise in growing and malting hand-crafted malts from a diverse range of premium quality grains.
In just 12-months, after taking a hands-on approach, the team have transformed a 'greenfield' site into an operational state-of-the-art craft malting facility.
Today:
Located adjacent to both of these businesses, the Whitton Malt House is the third proud pillar within this business trio. A purpose built restaurant, event and accommodation facility, this is a culinary destination proudly promoting the Riverina. Our ability to employ locals, support our community and provide a platform to showcase seasonal produce is one of our greatest achievements yet.

The Whitton Malt House is open every day from 10am to 5pm. BYO food or drinks is not permitted as we do have food and beverages available. We also do not permit dogs onto the site, unless they are sight assist. We thank you for your co-operation.
Find out more
Our partnerships:
The Whitton Malt House

This modern, welcoming venue is set amongst manicured grounds, with grassed areas, a lake and sculpture garden. Located halfway between Sydney and Melbourne in the heart of the Riverina, the impressive venue showcases seasonal produce from the area on all menus and provides accommodation, event and wedding spaces, plus outdoor activities for visitors to enjoy.

Contact the Whitton Malt House

Southern Cotton

Southern Cotton provides best practice cotton ginning services to growers in the Southern Valleys. Our mission is to gin cotton to the highest quality, in the most efficient and sustainable manner. Located adjacent to the Whitton Malt House, the Southern Cotton gin provides agritourism opportunities for visitors and we proudly showcase Australian cotton items in our retail store for purchase.

Southern Cotton

Voyager Craft Malt

Voyager Craft Malt have won the Gold Award at the 2022 Malt Cup for the World's Best Pale Ale Malt and we couldn't be prouder. The Barley was grown at a farm in Colleambally and then malted here with the talented VCM team. Join us, share a beer and toast their success (never been won outside of the USA!).

Located adjacent to the Whitton Malt House, the custom designed state of the art 'on farm malting facility' carefully blends innovation and history for sustainable success. Voyager Craft Malt work with leading brewers, distillers and bakers to design custom malt batches, to create unique character. You can sample products using Voyager Craft Malt on site at the Whitton Malt House through craft beers, our menu or Whisky tastings.

Whisky and Beer Tastings bookings